Source: www.indonesia.travel
Lombok is one of the islands that stands out for its natural attractions. The interesting spot that grabs the most attention and is hunted by tourists is the beach tour. This island is even ordained as the island of a thousand beaches.
Almost every district in Lombok has a beach destination that offers magical views. You have to take your children and family for a vacation to enjoy the beautiful beaches in Lombok.
The stunning views of the beach will keep families and children entertained when they are tired from work and school life.
More than that, the beaches in Lombok also have beautiful white sand, clean and calm waves. Besides swimming, you can also play or snorkel on the beach. If you are interested in coming to Lombok when the holidays arrive, here are some beach recommendations in Lombok that you can visit.
Gili Meno Beach has an area of ​​150 hectares. You can explore this beach in 1.5 hours by using Cidomo. Cidomo has no transportation in Lombok. This vehicle, at first glance is similar to a carriage but has different wheels. If the carriage uses wooden wheels, Cidomo uses used car wheels.
Gili Air Beach has incredible serenity. This beach is the best location for swimming and snorkeling. Here you can see the colorful coral scenery. Gili Air Beach will impress you with its extraordinary beauty.
Senggigi Beach is a beach that is very synonymous with the island of Lombok. The beach is relatively safe for swimming because it has a sloping coast. While swimming, you can see the beauty of Mount Agung on the island of Bali.
This beach is Pink Beach because it has sand with a reddish color as if it were pink. The name of this beach is Tangsi beach. This beach is located in Sekaroh Village, East Lombok. The current on this beach is very calm, so it is safe to use for the children's swimming area. Therefore Pink Beach is included in the category of favorite swimming beaches in Lombok.
Tanjung Aan Beach is a beach that has the longest coastline in Lombok.
This beach consists of 3 parts: Orong Pandan Beach, Cemara Beach, and Batu Kotak Beach. The uniqueness of Tanjung Aan Beach is the white sand smooth like pepper.
Seger Beach combines high cultural density combined with extraordinary beach beauty. This beach is known as a beach that is popular with the legend of Princess Mandalika. Amazingly, this beach is a favorite destination in Lombok because of the incomparable beauty of the sunset on this beach.
Marese Beach is located on Marese hill can be reached within 10 minutes from Central Lombok. This beach is located at the bottom of a hill that many tourists have not touched. Even so, this beach is the ideal sunbathing place for travelers who crave serenity. You can enjoy nature accompanied by waves crashing against the reef.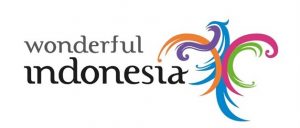 This beach is located close to Seger Beach. This beach is not yet popular among foreign and local tourists, so only a handful of people are indeed on vacation. Even though this beach has an extraordinary charm that can be seen from the hill located not far from the beach. If you are interested in proving it, you can climb the hill first.
Lawar Beach presents the beauty of really white and soft sand. You can feel the smoothness of the sand on the beach by walking barefoot on this beach. This beach is located in the west of Sumbawa Island, precisely in Sekongkang, Sumbawa Besar Regency.
Maluk Beach is a beach located in Maluk Village, precisely in Jereweh District, West Sumbawa. In addition to swimming, you can spend time sunbathing or canoeing when you stop at this beach. You can enjoy a vacation while lazing and playing in the water on the beach.
Whether your trips take you on a long stroll on beaches, delicious cuisines, relaxing spas and resorts, or urban attractions, additional research will give you the best experience for your visit. Get to know more about Lombok by visiting Wonderful Indonesia.