Rich librarySource: www.indonesia.travel
In addition to being scattered with malls, bars, or restaurants, Jakarta also has a library that is rich in book collections and has a comfortable spot. Although it sounds unusual, visiting the library in Jakarta can be an interesting idea to spend vacation time. If you are interested in doing so, just come to some of the best library references in Jakarta below.
National Library of the Republic of Indonesia
The National Library of the Republic of Indonesia is one of the libraries in Jakarta owned by the Indonesian government. This library was officially established on May 17, 1980. It has 27 floors, making this library the tallest library in Indonesia, even in the world.
The National Library of the Republic of Indonesia stores an extensive collection of books. The types of books available range from physical books to digital books. There are also several collections of Indonesian manuscripts, paintings, photographs, and film recordings.
The Kemendikbud library has around 200,000 book collections in it. All the book collections have various forms, ranging from physical books, digital books, magazines to electronic journals. This library not only presents a collection of books but also provides complete facilities. These facilities are discussion rooms, classrooms, photocopying services, and free internet access.
University of Indonesia Library
On the Jakarta-Depok border, a library is owned by the University of Indonesia houses a vast collection of books. If you are looking for scientific journals, this library is the right place to visit. Here there are about 5 million scientific journals that you can find.
All scientific journals can be accessed by anyone, including visitors who are not students of the University of Indonesia. For non-UI visitors, you have to pay Rp. 5,000 if you want to borrow journals from the library.
Far from being bored, you will feel at home reading books in this library for a long time. In addition to having a unique physical form, the outside of the library is surrounded by shady trees and lakes.
Kompas/ Kompasdata Information Center
Kompas is a print media that is quite slick to store old archives. Several old archives that they have are stored in the Kompas Information Center building Kompas data. In addition to storing archives, the building is also used as a library that the general public can access.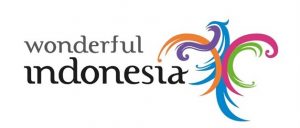 There are about 80 thousand old archives stored in this one place. Most of them are Indonesian-themed books, literary books, and national newspaper clippings. Besides being visited by the general public, the Kompas daily teamis also commonly visited to find supporting data for the articles they write.
If you want to read with your little brother or sister, coming to this library is the right choice. There are various books published locally and internationally in this Jakarta library. All the books were categorized based on a certain average age, namely 0-3 years, 4-8 years, and 9-12 years. In addition to children's books, there is also a collection of books for adults in this library. The adult books in this library are mostly fiction, novels, comics, and history.
Erasmus Huis Library is a library located right in the area of ​​the Embassy of the Kingdom of the Netherlands. This library stores 15 thousand titles of books that are very interesting to read. The majority are books published by Indonesia and the Netherlands.
Having been renovated some time ago, this library now has an increasingly stunning interior. This can even be seen when you start to walk into the library, and you will find an all-white room equipped with eclectic furniture.
The Freedom Library is located adjacent to the Erasmus Huis Library. The library, which was re-opened in August 2017, has an all-brown interior with an industrial feelteam is. In terms of books, this library has thousands of kinds of books. The majority of existing books relate to the social and humanities fields, such as literature, philosophy, law, and history.
Before you plan a trip to Jakarta, be sure to read more about Jakarta and Indonesia by visiting Wonderful Indonesia.