Source: https://www.indonesia.travel/
Borobudur Temple is the largest Buddhist temple in Indonesia, designated as a UNESCO world heritage site because of its splendour. No wonder this place has become a vacation destination for many tourists, both from within the country and abroad. Not even a few of the tourists have visited this popular tourist spot several times. How come? Many fun activities you can do there. Here is the list.
Seeing the Beautiful Sunrise at Borobudur
Waking up early to watch the beautiful sunrise from the top of the Borobudur complex is worth it! The sunrise view against the backdrop of the Borobudur stupa is one of the grandest views recognised in the world. Not only amazing, but you will also feel sacred moments because the atmosphere is quiet and visitors are not too crowded. Start the inn at 3 am, then arrive at Borobudur to see the stunning landscape. Don't forget to prepare your camera so that every beautiful moment can be well documented. Anyway, you will lose a lot if you miss this sunrise trip at Borobudur!
Borobudur Temple Tour
The next thing you have to do, of course, is a tour around the temple complex. Besides enjoying a tour around the temple complex, you can also be satisfied with learning history! The journey will start from where you stay, then explore the courtyard of the temple complex, enjoy the beauty of the temple and the reliefs in detail, and explore the three zones of Borobudur Temple that are rich in historical value. Even when you finish exploring Borobudur Temple, you can immediately visit Pawon Temple, and Mendut Temple is no less cool. Because it has a cool natural landscape, you have to be satisfied with taking pictures around the temple grounds.
Cycling in Tourist Village
Recently, bicycle tours are being carried out by tourists visiting Borobudur. The local community has managed bicycle tours in Borobudur. So you can rent a bicycle all day to get around the temple complex. You can even use the hotel facilities bicycle if provided. You will be invited by a guide to visit tourist villages around Borobudur. The route is easy because you just follow the path and rice fields. You will be presented with views of green hills make this activity even more exciting. Especially after arriving at the tourist village, you can learn many things and interact directly with the local community. This will be a new unforgettable holiday experience.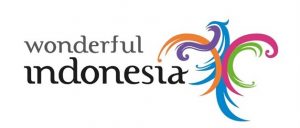 Yoga at Dagi Hill
You can do a vacation while relaxing to maintain body fitness at Borobudur Temple. Its location on a hill with beautiful natural views, Borobudur is the right choice for those of you who want to do yoga. Meaning 'union with nature' in Sanskrit, Borobudur's natural conditions support yoga activities. One of the famous spots for relaxation is Dagi Hill. Because this area has a calm and peaceful atmosphere, you can do yoga or meditation very relaxed. Your yoga activities will have a different sensation.
Breakfast with Temple View
Not far from Dagi Hill, other activities are no less interesting to try. It has been explained above that the atmosphere of Borobudur in the morning is the best. To enjoy it, you can take a picnic at Dagi Abhinaya Picnic Breakfast. Enjoying a delicious meal accompanied by a view of Borobudur Temple is still shrouded in fog in the morning must be cool. Very suitable for couples who want to get a romantic moment as well as quality time together.
Hot Baths at Padma Spa
After getting tired of walking around Borobudur, pampering yourself with the famous spa in Borobudur is the most recommended alternative. Enjoying beauty treatments and body massages by professional therapists will surely satisfy your body. Followed by soaking in the available volcanic rock bath, guaranteed you would be more relaxed. By choosing a spa here, you can refresh your mind and body with peace and quiet. Moreover, the view of Menoreh Hill and the beautiful expanse of green rice fields around it will make you feel more at home in treatment here. Glowing skin, the mind is also very fresh!
Whether your trips take you on a long stroll on beaches, delicious cuisines, relaxing spas and resorts or urban attractions, additional research will give you the best experience for your visit. Get to know more about Borobudur by visiting Wonderful Indonesia.